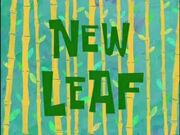 The New Leaf is a team that contains all characters who are playable in Party Mode. The Old Leaf contains all NDP (non party) playable characters.
First appearence of a contestant's balcony.
First time Yoshi is shown wrestling.
After The Boys Who Cry sings from Whale of a Birthday, It's All About You, Girl, there was a meteor storm coming from Ottawa, Ontario.
Characters
Edit
All characters who are playable in Party Mode are on the list.
Wipeout Canada, Episode 7 has the most NDPs and the least DPs moving to the Sweeper.
Mario Universe
Edit
Mario (DP)
Princess Peach
Yoshi
Luigi
Wario
Princess Daisy
Birdo
Bowser
Donkey Kong
Diddy Kong
Bowser Jr.
Toad
Toadette
Toadsworth
Rosalina & Luma
Brighton
Twila
Boo
Koopa Paratroopa
Goomba
King Boo
Funky Kong
Sherry
Dry Bowser
Dixie Kong
Tiny Kong
Petey Piranha
Pianta
Noki
Baby Mario
Baby Luigi
Baby Peach
Baby Daisy
Baby DK
Baby Rosalina
Dry Bones
Paraqoomba
Blooper
Dimenito
Count Bleck
Chunky Kong
Wrinkly Kong
Candy Kong
Klump
Krusha
Kalpyso
O'Chunks
Piranha Plant
Kamek
Kamella
Battle of the Blades Universe
Edit
Splatalot Universe
Edit
Ballista
The Attackers
Gildar
Tinkor
Crocness
Skabb
Kookaburra
Shaiden
Knightriss
Thorne
Super King Tut Universe
Edit
Princess Mackenzie
King Tut
Rosalinda
Losalinda
Linda
Barney and Friends Universe
Edit
Barney
Baby Bop
B.J.
Riff
Wizards of Waverly Place Universe
Edit
Alex Russo
Max Russo
Justin Russo
Harper Finkle
Theresa Russo
Jerry Russo
Wipeout Canada Universe
Edit
Abigail 'A Bee (Abi)' Santos (as a main contestant of this game, auditions for Ryan and Sharpay, does solo songs, appearing in most Super Smash Bros. games)
Desirea 'Double Deep' Kolthof
Tessa Bonhomme (also appears in Battle of the Blades, becoming the first female hockey champion on Wipeout Canada)
Sara Doiron
Natalie Harrison
Nadine Matthews
Warren Lindsay
Tanya 'Bully Buster' Carter
Sandra Yang
Tania 'G.I. Jane' Doyle
Sheena 'Cheerleader' Hunt (arrested)
Old Characters
Allen Ford (semi-main contestant, auditions for Troy and Gabriella, helps for Pearl Krabs, Patrick Not-Star, Abigail Santos' friend, arrested in HSM2, does solo songs)

Kim Savory
Sarah McLean
Brittany McLean
Birdo's Birdettes (Brandi Neil, Bernadette Lagrito)
Telsi Tancosova (arrested)
Chelsea Tailfeathers
Patrick Not-Star (Santos version)
Sherry Reinhart
Coz
Sillyman
Jellybean
Jacalyn Fenske
Ashley Chappelle (can be unlocked by hearing Fear of a Krabby Patty and Shell of a Man)
Taryn Johnston
Crystal Grierson
Miss Conception (Kevin Levesque)
Ron Wear
Ron Langton
Vanessa Simon
Lindsay Taylor
Creg Taylor
Charmaine Tweet
Karen Burnett
Kara Darnley
Stephanie Florian
Lindsay Goldman
Mini Gabriella
Mini Sharpay
Jessica Ratchelous
Michelle Kelly
Julie Menchini
Jennifer Norris
Geneva Clark
Kent Allen
Danielle Schon
Danyella Perciballi
Shannon Boudreau
Kristi Rudmik
Lyndsey Lewis
Angel Simon
Halley Van Muyen
Veronika Glesc
Caroline Dalpe
Nicole Bethge
Judy Baldwin
Rulin
Stephanie Le Tourneau
Tracey Thomas
Mini Telsi
Telsi "Rulin" Rand
Sanica Robinson
Brandolynn Bentley
Joanne Solverson
Connie Lee
Vicky Garford
Mini HSM Characters
Adrian Griffith/Sarah Griffith
Boopa
Mini-Santos
Mari Strauss
Thi Vo
Zelda Universe
Edit
Link
Zelda/Sheik
Ganondorf
Toon Link
Toon Zelda
Young Link
Midna
Zant
Twinrova
Majora
Tetra
Young Zelda
Metroid Universe
Edit
Samus
Zero Suit Samus
Dark Samus
Ridley
Meta Ridley
Kirby Universe
Edit
Kirby
King Dedede
Meta Knight
Adeliene
Star Fox Universe
Edit
Fox
Falco
Wolf
Krystal
R.O.B. (similar)
Andrew
Panther
Pepper
Peppy
Slippy Toad
Pigma
Leon
Amanda
Katt Monroe
Pokemon Universe
Edit
Pikachu
Male Pokemon Trainer
Lucario
Jigglypuff
Female Pokemon Trainer
Hitmonlee (makes a similar rule to the arm wrestlers)
Mewtwo
Pichu
Rayquaza
Raichu
Mew
Meowth
Shyimin
Onix
Kadabra
Alakazam
Weavile
Fire Emblem Universe
Edit
Marth
Ike
Roy
Lyn
Mist
Tanya
Jill
Heather
Game and Watch Universe
Edit
Mr. Game and Watch
Ms. Game and Watch
Kid Icarus Universe
Edit
Ice Climber Universe
Edit
Earthbound Universe
Edit
Ness
Lucas
Paula
Jill
Porky
Jeff
Yoshi Universe
Edit
Wario Universe
Edit
Waluigi
Kat and Ana
Ashley
Pikmin Universe
Edit
Robot Universe
Edit
F-Zero Universe
Edit
Captain Falcon
Jody Summer
Samurai Goroh
James McCloud
Mr. Plankton Universe
Edit
SpongeBob SquarePants
Squidward Tentacles
Eugene H. Krabs
Pearl Krabs
Yo Gabba Gabba Universe
Edit
Muno
Tootie
Foofa
Plex
Brobee
SpongeBob Universe
Edit
SpongeBob SquarePants
Patrick Star
Karen Plankton (a computer wife, she can be unlocked after using Jacalyn Fenske and Allen Ford in Fighting Mode)
Squidward Tentacles
Squidward Not-Tentacles
SquidBob TentaclePants
Sandy Cheeks
Mrs. Puff
Abigail-Marge
Eugene H. Krabs
Pearl Krabs (Allen Ford's helper)
Sheldon J. Plankton
DoodleBob (only playable in fighting mode while the rest is playable in all modes, he is unlocked by using Allen Ford or Sharpay Kelsi)
Eugene Not-Krabs
Sheldon Not-Plankton
Patrick Not-Star (Allen Ford and Abigail Santos' friend)
Dirty Bubble
Larry the Lobster
Dead Eye Plankton
SpongeBuck SquarePants
Pecos Patrick
Not SpongeBob
Mermaid Man
Barnacle Boy
Man Ray
Kelpy G. (female)
Dennis the Hitman (similar rule, but wrestles when Krystal Ford or Sharpay Kelsi go on a vacation)
Robot Krabs
The Flying Dutchman
Betsy Krabs
Bubble Buddy
Gary
Jim
Sally
Squilliam Fancyson
Princess Pearl
Hyponsis
Fairly Odd Parents Universe
Edit
Timmy Turner
Wanda
Cosmo
Vicky
Mr. Turner
Mrs. Turner
Trixie Tang
Jorgen Von Strangle
Dr. Bender
Cupid
Mr. Crocker
A.J.
Chester
Elmer
Metal Gear Universe
Edit
Sonic Universe
Edit
Sonic
Tails
Knuckles
Blaze
Amy Rose
Shadow
Rouge
Dr. Eggman
Mephiles
Mecha Sonic
E-123
Metal Sonic
Chaos
Jet
Storm
Wave
Black Doom
Vector
Charmy Bee
Big
Espio
Superman Universe
Edit
Superman
Supergirl
Batman
High School Musical Universe
Edit
Troy Bolton
Gabriella Montez
Kelsi Nielsen
Zeke Baylor
Jason Cross
Martha Cox
Sharpay Evans
Chad Danforth
Ryan Evans
Taylor McKessie
Alan
The Sharpettes
Cyndra
Susan
Tiara Gold
Mrs. Montez
Wildcats
Mr. Fulton
Donnie Dion
Amber Lee Adams
Jimmie Zara
Allen Ford (dances, arrested)
Ryan Duchak (arrested)
Rado Pagac (arrested)
The Cheerleaders
Wipeout USA Universe
Edit
Caroline Lee
Carrie Kiker
Deborah Blackwell
Yana Zhernova
Shane Johnson
Jacquelynn Escalante
Kim Utterson
Kim Dockery
Alan Mahoney
April Robles
Melia Quiray
Camille Bulot
Ariel Tweto
Jennifer Tapiero
TMNT Universe
Edit
Leronado
Donatello
Michelangelo
Raphael
Hun
Casey Jones
Karai
Dr. Stockman
Master Splinter
Ultimate Ninja
Draco
The Shredder
Oroki Saki
Super Smash Bros. Universe
Edit
False Zelda
False Peach
False Samus
False Diddy Kong
False Bowser
Transformers Universe
Edit
Optimus Prime
Bumblebee
Jazz
Ratchet
Ironhide
Megatron
Blackout
Barricade
Starscream
Frenzy
Scorponok
Movie Characters
Wonder Pets Universe
Edit
Linny
Tuck
Ming Ming
Ollie
Felix the Cat Universe
Edit
Naruto Universe
Edit
Naruto
Sakura
Sasuke
Rock Lee
Garra
Might Guy
Kakashi Hatake
Shrek Universe
Edit
Shrek
Puss in Boots
Donkey
Fiona
Gingerbread Man
Fairy Godmother
Prince Charming
Lord Farquadd
Rumpelstilskin
The Next Star Universe
Edit
April Llave
Shania Fillmore
Melissa Charlie Storwick
Sydney
Aiden
Evan Simms
JD Meeboer
Milly Benzu
Allen Gregory Universe
Edit
Allen Gregory
Patrick
Julie
Richard
Jeremy
Geronimo Stilton Universe
Edit
Geronimo Stilton
Thea Stilton
Trap Stilton
Benjamin Stilton
Super Mario Z Universe
Edit
Wipeout Australia Universe
Edit
Linda Wilton
Sarah Clanter-Goold
Amelia Patomaki
Caroline Durston
Natalie MacLarn
Phineas and Ferb Universe
Edit
Phineas Flynn
Ferb
Candace Flynn
Perry
Linda Flynn
The Lion King Universe
Edit
Simba
Nala
Timon
Pumbaa
Mufasa
Ma
Sarabi
Uncle Max
Scar
Zira
Kiara
Kovu
Shenzi
Banzai
Ed
Zazu
Nika
Vitani
Ahahi
Final Fantasy Universe
Edit
Cloud Strife
White Mage
Black Mage
Loz
Vincent Valentine
Sephiroth
Yazoo
Kadaj
Tifa
Ninja
Moogle
Cacutar
Tuff Puppy Universe
Edit
Dudley Puppy
Kitty Katswell
Cheif
Snaptrap
Keswick
iCarly Universe
Edit
Carly
Sam
Spencer
Freddie
The Pink Panther Universe
Edit
The Pink Panther
The Little Man
Backyardigans Universe
Edit
Pablo
Uniqua
Tasha
Austin
Tyrone
Pe Na Esdsea
Dora Universe
Edit
Dora the Explorer
Boots the Monkey
Swiper the Fox
Megaman Universe
Edit
Megaman
Roll
Zero
Megaman EXE
Megaman 2
Avatar Universe
Edit
Aang
Katara
Sokka
Zuko
Ozai
Azula
Ipoh
Toph
Jet
Kung Fu Panda Universe
Edit
Po
Tigrass
Shiftu
Tai Lung
Mantis
Viper
Crane
Oogway
The Suite Life Universe
Edit
Zack Martin
Cody Martin
London Tipton
Maddie Fitzpatrick
Hannah Montana Universe
Edit
Banjo & Kazooie Universe
Edit
Banjo
Kazooie
Mumbo Jumbo
Gruntilda
Tooty
Bottles
Brentilda
Klungo
Soulcalibur Universe
Edit
Amy
Astaroth
Cassandra
Cervantes
Algol
Angol Fear
Asholette
Kamikirimusi
Scheherazade
Ivy
Kilik
Lizardman
Maxi
Mitsurugi
Nightmare
Raphael
Rock
Seong Mi-na
Setsuka
Siegfried
Hilde
Elemantry School Musical Universe
Edit
Yoshi Santos
Toad Santos
Birdo Evans
Luigi Ratchelous
Victorious Universe
Edit
Tori Vega
Jade West
Cat Valentine
Trina Vega
Fanboy and Chum Chum Universe
Edit
Danny Phantom Universe
Edit
Enchanted Universe
Edit
Toy Story Universe
Edit
Family Guy Universe
Edit
Peter Griffin
Lois Griffin
Quagmire
Adam West
Cleveland
Brian
Joe
Chris Griffin
Meg Griffin
Stewie Griffin
The Simpsons Universe
Edit
Homer Simpson
Ned Flanders
Comic Book Guy
Apu
Cheif Wiggum
Maggie Simpson
Marge Simpson
Bart Simpson
Lisa Simpson
Austin Powers Universe
Edit
Austin Powers
Vanessa
Felicity
Foxxy
Mustafa
Number Two
Dr. Evil
Mini-Me
Frau
Random Task
Scott Evil
Nigel Powers
Goldmember
Indian Jones Universe
Edit
Indiana Jones
Henry Jones 3
Sidekick Universe
Edit
Madagscar Universe
Edit
Kowalski
Rico
Private
Skipper
Max & Ruby Universe
Edit
Max
Ruby
Louise
Valerie
Martha
Grandma
Kid vs Kat Universe
Edit
Coraline Universe
Edit
League of Super Evil Universe
Edit
Jimmy Neutron Universe
Edit
Jimmy Neutron
Carl Wheezer
Cindy Vortex
Planet Sheen Universe
Edit
Sheen (DP)
OmmLaa (DP)
Nesmith
New Characters in 2nd Game
Edit
Danielle Bolton (DP)
Effie Voulgaris (DP)
Dry Bowser Jr. (NDP)
Baby Yoshi (NDP)
Wheel of Fortune Universe
Edit
Vanna White (DP)
Pat Sajak (NDP)
Ad blocker interference detected!
Wikia is a free-to-use site that makes money from advertising. We have a modified experience for viewers using ad blockers

Wikia is not accessible if you've made further modifications. Remove the custom ad blocker rule(s) and the page will load as expected.