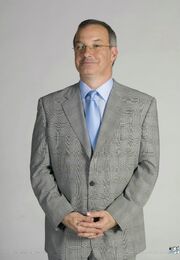 Mr. Thomas Fulton is the manager of the Lava Springs Country Club and is in the employment of Sharpay and Ryan Evans's parents. While outwardly the villain of the movie, he follows his orders from Sharpay reluctantly, and at one point explains that he needs to do things he doesn't want to do for the sake of his paycheck.
Appearances
Edit
Ad blocker interference detected!
Wikia is a free-to-use site that makes money from advertising. We have a modified experience for viewers using ad blockers

Wikia is not accessible if you've made further modifications. Remove the custom ad blocker rule(s) and the page will load as expected.