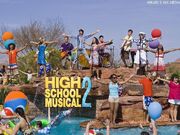 This article is about the episodes of the Smash Bowl (show).
The episodes get mixed up expect for some episodes. It uses Nickelodeon's SpongeBob SquarePants episodes and uses some episodes from the shows iCarly, Wipeout Canada and Fairly Odd Parents; and some fictional ones involving Ben and Toad's Contest contestants or countries of the world. It has 2 length episodes each. It also uses non-episodes from non shows.
The season ended with Goo Goo Gas.
The season ended with an episode rather than Squid Wood, same with the fourth season.
Ad blocker interference detected!
Wikia is a free-to-use site that makes money from advertising. We have a modified experience for viewers using ad blockers

Wikia is not accessible if you've made further modifications. Remove the custom ad blocker rule(s) and the page will load as expected.