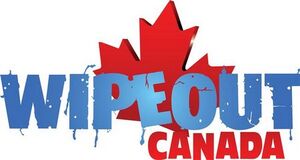 This is the offically article artwork about the Wipeout Canadians on Wipeout Canada, which is aired on April 3, 2011.
Other Characters
Edit
Back to the Past
Edit
Olesya's Group (Old Leaf and NDP)
Edit
These characters as contestants do sell Krabby Patties and they are national champions at being a non playable character.
Wipeout Canada
Edit
Ryelsi (Ryan and Kelsi) were awesome.
Abigail Santos - Dundas (hula dancer)
Adrian Griffith - Brampton (brother of the Griffin family)
Alison Giesinger - Regina (being like Yoshi)
Allen Ford - Pembroke (national champion, partners with Kelsi)
Andrew "Glen" Morris - Glasgow (firefighter)
Anthony "Spandy Andy" Rimer - Vancouver (loves tight and bright)
Aron Hiaies - Cornwall
Kelsi Nielsen - Pembroke
Trina Vega
Ad blocker interference detected!
Wikia is a free-to-use site that makes money from advertising. We have a modified experience for viewers using ad blockers

Wikia is not accessible if you've made further modifications. Remove the custom ad blocker rule(s) and the page will load as expected.