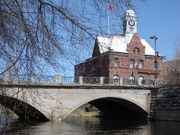 "Kelsi Nielsen Piano" is Kelsi Nielsen of Pembroke, Ontario, Canada's final smash on Dunces vs. Dragons, Wipeout Canada and Super Smash Bros Bowl. The song I Want It All from High School Musical 3: Senior Year is heard during the beginning and the song I Can't Take My Eyes Off of You from High School Musical 1 which did not make an appearance in the entire movie was heard. She dances along the other side and gets other male or female characters and plays the piano and her entire blossom.
You can only use is Kelsi Nielsen or Allen Ford, but they don't have their star on the door.
The only characters who can sleep up and wake up at seven o'clock in this final smash are the entire cast from Renfrew County, Ontario. In Choir Boys, the contestants looked at the entire place and Kelsi said "Right now, there are no arm wrestlers from Pembroke, Ontario on Wipeout Canada and when Yoshi smiles, Birdo quits but in Chocolate Thunder, "there are only two arm wrestlers in this episode of Wipeout Canada" but Kelsi says there is only one arm wrestler and her name is Taylor McKessie played by Monique Coleman and Kelli McLarty.
Allen Ford's Kelsi Nielsen is known for a standard special.
Kelsi Nielsen was the only Pembroke contestant in piano playing.
Ad blocker interference detected!
Wikia is a free-to-use site that makes money from advertising. We have a modified experience for viewers using ad blockers

Wikia is not accessible if you've made further modifications. Remove the custom ad blocker rule(s) and the page will load as expected.