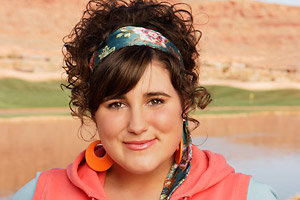 Kaycee Stroh is an American voice actress, plays the character plus Wipeout Canadian Martha Cox of Oshawa, Ontario in High School Musical, High School Musical 2, Super Smash Bros. Bowl (series), All-Star Brawl (Beauties), All Star Brawl, All Star Party, Old Leaf and High School Musical 3: Senior Year. She was born on May 29, 1984 in United States. She is in the Ottawa High Hookers, besides Kelsi Nielsen, Mrs. Montez, Sharpay Evans, Troy Bolton, Gabriella Montez, Chad Danforth, Taylor McKessie, Pearl Krabs, Mrs. Puff and Sandy Cheeks. She loves the game of Mille Bornes.
Appearences
Edit
Ad blocker interference detected!
Wikia is a free-to-use site that makes money from advertising. We have a modified experience for viewers using ad blockers

Wikia is not accessible if you've made further modifications. Remove the custom ad blocker rule(s) and the page will load as expected.