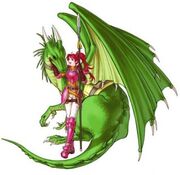 Jill is a Fire Emblem character in the Super Smash Bros. Bowl (series). In Fabulous and Gotta Go My Own Way, she tricks Wipeout USA female's Andrea Brache and Nicole Chietan. She has another named Jill Wagner and Jill Facer.
Jill is a playable character in Super Smash Bros. Bowl 2. She is an unlockable character by playing Adventure Mode with Mario or Peach.
Ad blocker interference detected!
Wikia is a free-to-use site that makes money from advertising. We have a modified experience for viewers using ad blockers

Wikia is not accessible if you've made further modifications. Remove the custom ad blocker rule(s) and the page will load as expected.