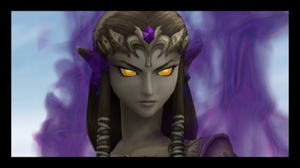 False Zelda is the falsed version of a female character in The Legend of Zelda's Princess Zelda and Sheik in the fighting/singing Super Smash Bros. Bowl (series). Wipeout Canada is having False Peach is the falsed version of Super Mario's Princess Peach. She was saying Abigail Santos of Hamilton something about Idiot Friends.
Ad blocker interference detected!
Wikia is a free-to-use site that makes money from advertising. We have a modified experience for viewers using ad blockers

Wikia is not accessible if you've made further modifications. Remove the custom ad blocker rule(s) and the page will load as expected.