Darkness Bleached
was the type for
Sun Bleached
in
Wipeout Canada
.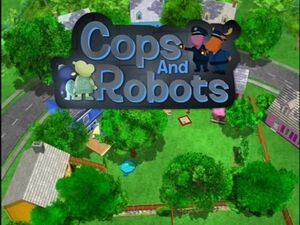 "This sucks. I will never be here!" (Gabriella)
"Well at last Shawn Johnson will be here." (Koto Okubo and Jiroemon Kimura)
"Get Sun Bleached and Darkness Bleached!" (Allen Ford)
"Kelsi Nielsen is the best"! (Kelsi Nielsen)
"A Fak wai nai paen din album with no Netherlands team?" (All 2014 Swiss Open men's singles seeds)
"Get outta town"! (Pearl Krabs in Bet on It)
"What are you armwrestlers doing?" (Laila Ali)
"Wait, it's going to be me!" (Allen Ford)
"Who the heck is Gabriella Montez talking to Daisy?" (Allen Ford)
"André Harris was so late. Allen Ford is not here right now." (Gabriella Montez)
"Can't say the shpiel." (Whether Woman)
"Boinga!"
"I Quit!"
"Can Wipeout survive?" (Ski Patrol)
"Ina Meschik, I think you are going the wrong way." (2013 Grand Prix of Baltimore black-flagged Yoshi for safety violation)
"It is Captain Redboots!" (Olesya Rulin as Pembroke Nielsen)
I sure helpful Captain Redboots staring.
"I sure do friends don't but that better (bird chip) i Worry." (Olesya Rulin as Pemborke Nielsen)
"I have no problem." (Jessica Phillips)
Ski Patrol Pablo In Addition To The Game? (Uniqua)
Genies Farmers And Ranchers (Volcano Sisters)
It Is Yeti! (Emos as Tasha)
Ohhe *Uniqua
"Back up for BATC has not arrived yet Belarus!".
"A Poland Flag is Out?" (2015 Iowa Corn 300)
Tyrone As
What A Beautiful Day To Day Knnnnnnnnnnn Ping Ping Ping Ping Ping Ping Ping Ping
Ad blocker interference detected!
Wikia is a free-to-use site that makes money from advertising. We have a modified experience for viewers using ad blockers

Wikia is not accessible if you've made further modifications. Remove the custom ad blocker rule(s) and the page will load as expected.