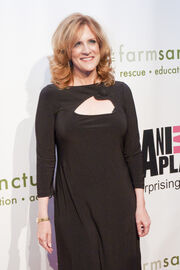 Carol Leifer (born July 27, 1956) is an American writer and comedian. She was the first one eliminated on The Celebrity Apprentice 3 by getting the $10,000 from The Celebrity Apprentice 2 winner Joan Rivers, who appears on the show at 75 years old. She was fired by process of elimination. She was the first one out of Tenacity and The Apprentice.
Ad blocker interference detected!
Wikia is a free-to-use site that makes money from advertising. We have a modified experience for viewers using ad blockers

Wikia is not accessible if you've made further modifications. Remove the custom ad blocker rule(s) and the page will load as expected.