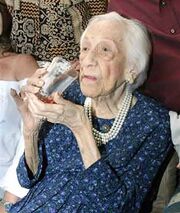 Released date of High School Musical and Dry Bowser's debut.
The Derby Dead Pool for 2006's competition said that it's the final year to use the all ages scoring system before the ages of 0-17 get no points (the same as no British obit or died before this year). Darn, it forgot to take out all kids (the under-18s)!!!
Notable deaths include Maria Capovilla, Elizabeth Bolden, Both Glen and Gerald Ford, Augusto Pinochet and James Brown, and more....
2006's notable events include the Winter Olympics in Turin and the 2006 FIFA World Cup in Germany. Italy won the World Cup defeating France on penalties. Hosts Germany won Bronze over Portugal while the Portuguese team was trying to best the 1966 result.
2006's scoreboard wanted to be like the no kids, but 2006 had the kids scoring system:
0-17 - 0 points
18-29 - 12 points
30-49 - 10 points
50-59 - 9 points
60-69 - 8 points
70-79 - 7 points
80-89 - 6 points
90-99 - 5 points
100-109 - 4 points
110+ - 3 points
Ad blocker interference detected!
Wikia is a free-to-use site that makes money from advertising. We have a modified experience for viewers using ad blockers

Wikia is not accessible if you've made further modifications. Remove the custom ad blocker rule(s) and the page will load as expected.